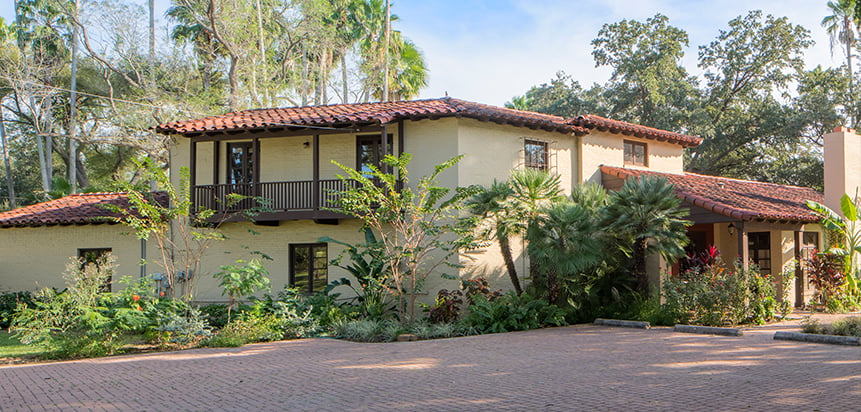 Our Team.
The knowledgeable and friendly staff at the Pharr EDC can assist you with any request for information. We're always happy to provide professional service with a smile.

Victor Perez, President and CEO
A lifelong native of the Pharr-San Juan-Alamo (PSJA) area, Victor Perez is President and Chief Executive Officer for the Pharr Economic Development Corporation. As President & CEO, he works to promote and maintain the economic vitality and quality of life in the city of Pharr by stimulating capital investment, retention and attraction of industry and job creation.
Perez boasts a strong background in management experience, previously servings as Principal, and District Administrator for School Operations at Progreso Independent School District after having served in various leadership capacities at the district since 2004. Prior to his employment at Progreso, Perez worked for PSJA Independent School District as an educator, Head Athletic Coordinator and Student Liaison. Perez graduated from the University of Texas-Pan American with a Bachelor of Science degree and a Master's Degree in Educational Administration.
Along with his management experience, Perez has an extensive background in public service and community development. Perez served as Alamo City Commissioner, Planning and Zoning Board Member for the City of Alamo, PSJA School Board Trustee, and Progreso Municipal Judge. Perez also sat on the governing board of the Lower Rio Grande Valley Development Council, the area's regional council of governments, for eight years. He is a member of the Alamo-Pharr Lions Club and the Alamo Quarterback Club, amongst other community organizations.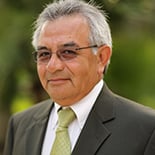 Tony Sandoval, Assistant Director
Antonio "Tony" Sandoval is the Assistant Director for the Pharr Economic Development Corporation. Tony graduated from Pan American University with a Bachelor of Business Administration in Accounting. He was employed for 22 years as a State Tax Auditor before joining the Pharr Economic Development Corporation in 2006. Prior to his current role as Assistant Director, Tony served as Corporate Accountant and Economic Development Specialist.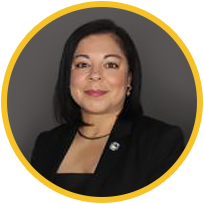 Adriana Sarmiento, Chief Financial Officer
Adriana Sarmiento is the Chief Financial Officer for the Pharr Economic Development Corporation. Ms. Sarmiento has experience in both the private and public sectors. She has worked in the financial industry for over 15 years, gaining experience with management, strategic planning, and corporate administration. Prior to joining the PEDC, Ms. Sarmiento worked as Vice President of Finance and Administration for the McAllen Economic Development Corporation and McAllen Foreign Trade Zone, her experience has strengthened her capabilities in human resources, management, and economic development. Ms. Sarmiento received her degree from Southwest Florida College and currently serves on the RGV Lead Board of Directors.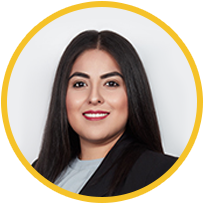 Karina Lopez, Economic Development Manager
Karina Lopez is the Economic Development Manager for the Pharr Economic Development Corporation. Her primary focus is building strong business relationships and supporting the success and development of current business owners in the City of Pharr. She graduated from the University of Texas – Pan American with a Bachelor of Science. Having worked with the City of Pharr for over 9 years, Karina brings ample experience working with community stakeholders to expand employment and training opportunities in Pharr.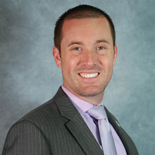 Jamison Merrick, Finance Manager
Jamison Merrick is the Finance Manager for the Pharr Economic Development Corporation. With a strong background in staff management, commercial banking, and executive recruiting, Jamison brings a diverse skill set to the Pharr EDC. At the Pharr EDC, his primary focus is on developing incentive packages, reviewing incentive and loan requests, maintaining and monitoring the loan portfolio, and managing the PEDC's everyday finances. Jamison holds Bachelors' Degrees in Accounting and Political Science from Ramapo College of New Jersey and a Masters' Degree in International Economic Relations from American University in Washington, DC.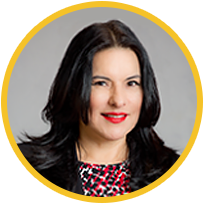 Myrta Tijerina, International Relations Manager
Myrta Tijerina is the International Relations Manager for the Pharr Economic Development Corporation. In this role, she serves as the international liaison and focuses on developing business, promoting the cultural, economic, recreational, and quality of life benefits in Pharr. Myrta graduated from Colegio Labastida, Monterrey, N.L. with a degree in Education. With over 36 years of experience in various roles, including positions with the City of San Pedro, TV Televisa San Angel Mexico, and City of Reynosa EDC, she brings valuable experience to the Pharr Economic Development Corporation.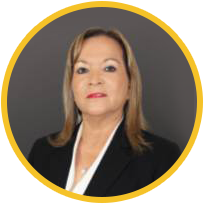 Juanita Cavazos, Property and Business Manager
Junita "Janie" Cavazos is the Property and Business Development Manager for the Pharr Economic Development Corporation. Her primary function is to provide support and resources to keep PEDC properties and commercial development leased and occupied, as well as, bring new investment and job creation for the citizens of Pharr. Having worked with the McAllen Economic Development for over 30 years, she brings an invaluable knowledge and experience in business recruitment. Through the Business Retention and Expansion (BRE) Program, Janie assisted numerous companies already doing business in the region to grow and expand. Her passion for her profession has led to many accolades and accomplishment for the surrounding areas. She has served on various capacities on boards and committees such as Texas Workforce Solutions, McAllen ISD Career Technology & Engineering, South Texas Manufacture's Association, El Milagro Clinic, RGV Focus, Texas Border Coalition, Society for Human Resource Management to name a few, aimed at helping the residents to excel.
Janie is an alumnus of the University of Texas Pan American where she earned a Bachelor of Communication and Public Relations with a Minor in Marketing.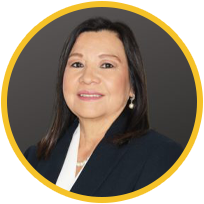 Maribel Garcia, Executive Administrative Assistant
Newsletter
Sign up for Pharr information, news and events newsletter.