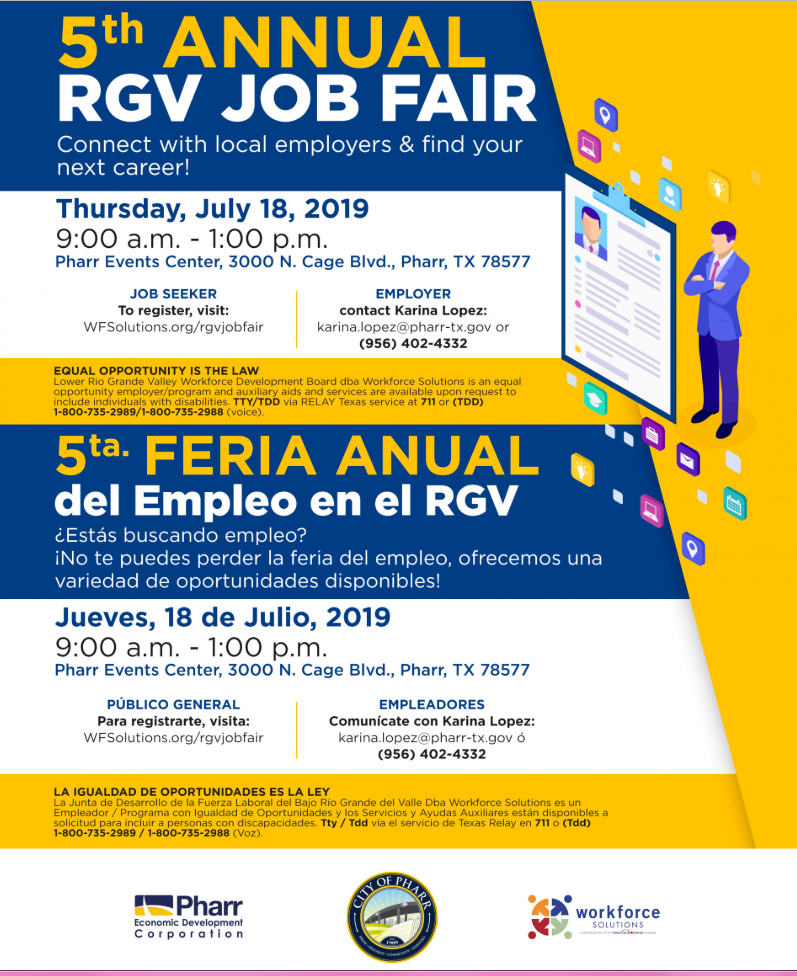 The 5th annual RGV Job Fair is almost here! Over 60 employers from various industries will be on site seeking qualified individuals looking to advance their professional careers. If you're looking to start or change your career in the areas of healthcare, government, education, agriculture, construction, transportation, retail, banking, customer service, restaurant chains, and more – then don't miss this great opportunity. Complimentary access to computers and copiers for online applications will be available on site.
Job Seekers – Spice up your resume and pre-register for this FREE event: REGISTER ME
Employer opportunities, contact Karina Lopez at (956)402-4332.