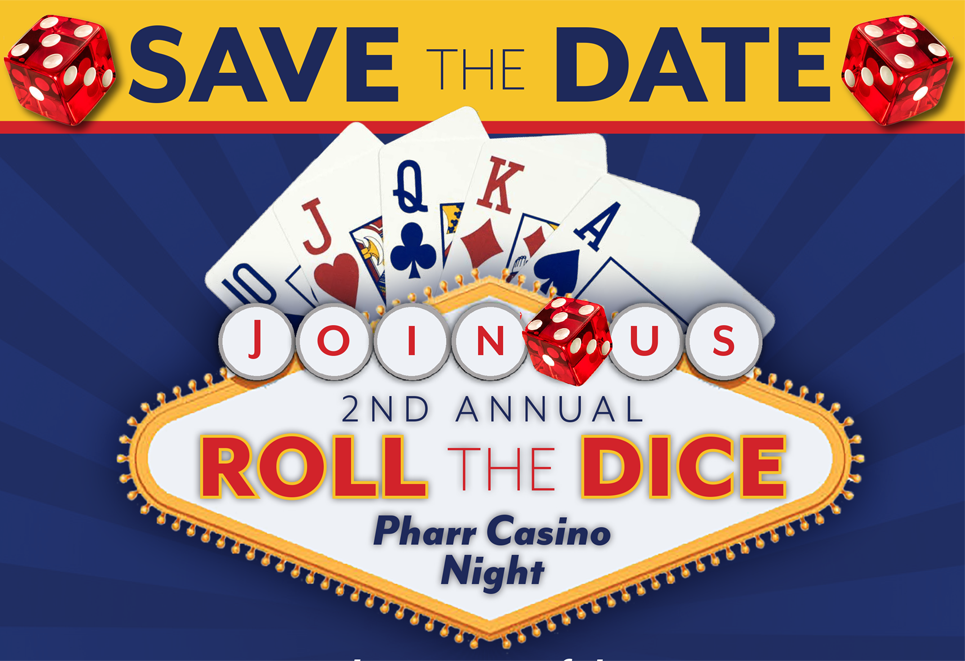 Thursday, April 6th
 6pm-10pm
 Regency Hall – 207 E. Ferguson Ave., Pharr, TX
Thank You For Joining Us!
The Pharr EDC Foundation is thankful for your support and partnership in helping us raise scholarship money to assist local students as they pursue post-secondary education opportunities. Your help will make our efforts go even further! Please consider donating throughout the year to the Pharr EDC Foundation – for future donations, contact us at (956) 402-4332 / pharredcfoundation@pharr-tx.gov.
Pharr Casino Night Will Fund Scholarships For Local Students
Proceeds from Casino Night will go to the Pharr EDC Foundation's Scholarship Program. This program provides financial support to students within our community as a way of investing in our future workforce.
In 2021, its first year as a nonprofit, this program provided more than 120 scholarships to students. Our goal is to exceed this number in 2022 through partnerships and strategic alliances with the local communities that benefit from the success of our students.
By enhancing work-based learning, opening new opportunities for the community's future workforce, and providing financial support through our scholarship program, the PEDC Foundation is strengthening and investing in our students and their career success.
Sponsorship Opportunities are available here.