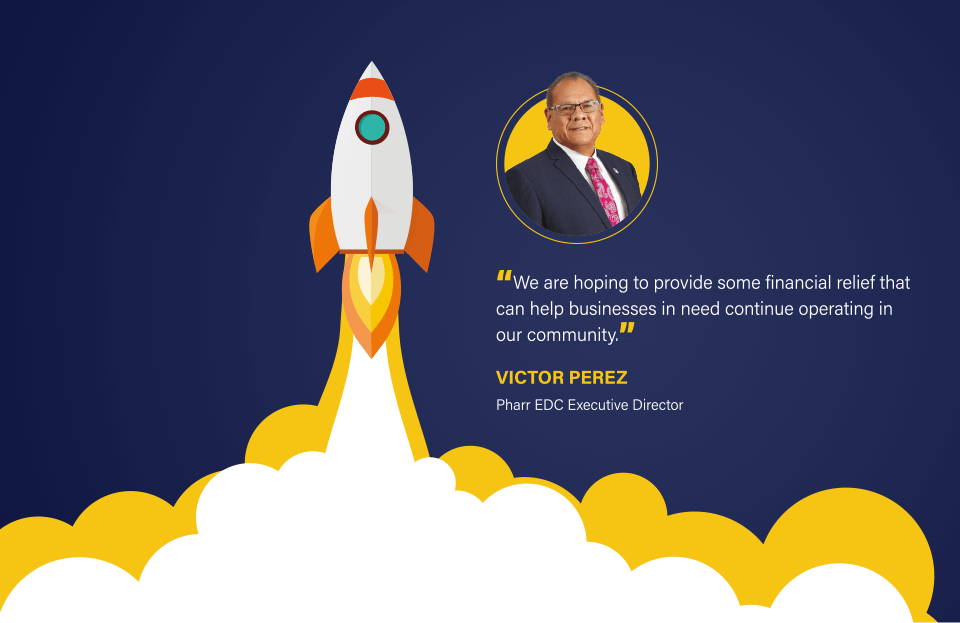 The Pharr Cares Loan Program is Now Open
In order to infuse local businesses with the cash they need to begin economic recovery in the wake of the COVID-19 pandemic, the Pharr EDC Board of Directors has approved the Pharr CARES program.
Nicknamed Pharr CARES (Coronavirus Aid, Relief, and Economic Support), this program provides forgivable loans between $2,500 and $5,000 for local businesses suffering from the economic impact of the COVID-19 pandemic.
As Texas reopens its economy, these businesses face the uncertainty of how to rebound and thrive once again. Pharr CARES provides the support they need to move forward:
All loans for working capital purposes in order to help businesses immediately begin recovering.
Loans may be used for critical business costs such as personnel expenses, rent or commercial mortgage payments, utilities, and critical business equipment or supplies.
Loans are available to Pharr businesses impacted by the pandemic.
Eligibility & Requirements
In order to qualify for funding under this program, the business must meet all of the following criteria:
The business must be located in the corporate city limits of Pharr, and must be in compliance with all applicable zoning, land use, and other ordinances.
The applicant must submit proof that they own the business.
The applicant must be current on all property and sales taxes and must show evidence of payroll taxes withheld and remitted.
The applicant must submit a balance sheet and profit-and-loss statements for the last fiscal year and the current year-to-date.
There is a limit of one loan per funding opportunity per applicant.
The PEDC Board retains final discretion on funding eligibility and award amount.